Southern Ontario Collegiate of Canada is a private, university–preparatory, secondary school specializing in preparing international students to meet admission requirements for universities in Canada, the US, UK, Australia, and other prestigious universities around the world.
Our philosophy is 'a balance of knowledge and wisdom' which equips our students with the skill sets fundamental to success at university and success at life.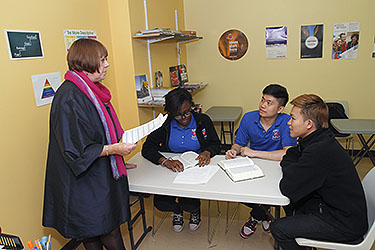 Our Size is Our Strength
Although the student population is growing, our vision is to remain a small school. Class sizes average 15 – 20 students, so it is easier for the teachers to get to know the students, assess their strengths and weaknesses and monitor their progress. Students are not intimidated to ask questions in class or to approach the teachers for further help. Also our small size means that the staff have the ability to collaborate easily, creating connections across the academic team.
Individualized Learning
At SOC, we pay attention to the individual. We treat every student as a unique individual with diverse abilities, strengths, and needs. We draw out their individual interests and goals and we work very hard to support them towards those goals. Students follow a personalized educational plan and with the close guidance from our team, they are motivated to succeed.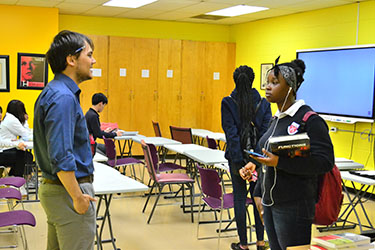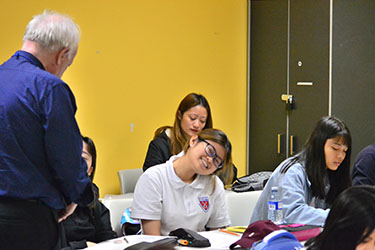 Extraordinary Care
We care for your children from the moment they arrive at Southern Ontario Collegiate to long after they leave. Students feel safe in our disciplined yet warm community, where every member of staff takes an interest in the welfare of the child. Even after they graduate, students stay in touch with us. They continue to contact favourite teachers for assistance or advice. And should they run into any problems at university, we will step in to advocate on their behalf. Once an SOC student. Always an SOC student.
Academic Achievement
98% of SOC students enter top-rated universities in Canada and beyond. Students benefit from our modern teaching methods, well-equipped classrooms and highly dedicated teachers, many of whom hold advanced degrees in the subjects they teach. Teachers are committed to students' success and will provide support to those who require it.. We are also the only school in Ontario that has an in-house tutor for additional support.